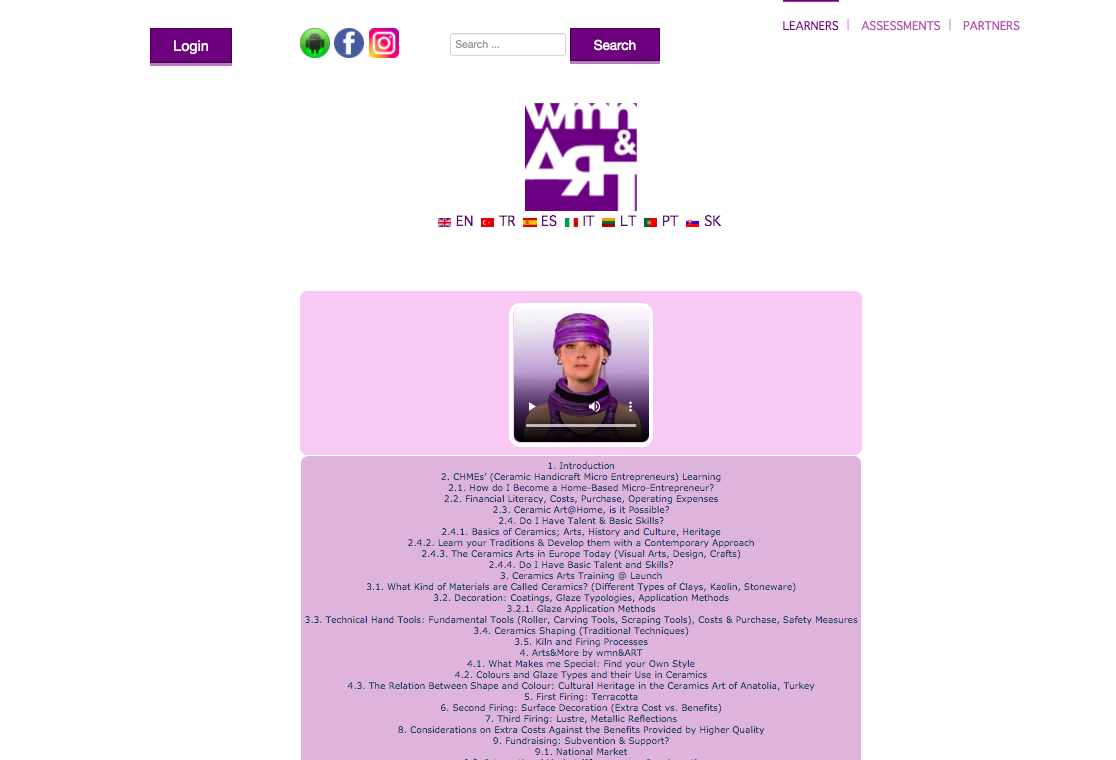 The training platform is work in progress
The wmn&ART ("women and art") project, funded by the Erasmus+ program of the European Union and which sees the Turkish University of Ardahan as lead partner and AEuCC as an expert partner in the ceramic sector, continues with the elaboration of the digital training platform for mentor and mentee women in the artistic ceramics sector. The platform, directly linked to the project website (www.wmn-art.eu) on the "Training" page, is currently available in English, but will soon be available also in Italian, Spanish, Turkish, Lithuanian, Portuguese, Slovak.
The platform collects two manuals (for mentors and mentees), video lessons that explain some ceramic techniques that are easy to implement in the home environment, frequently asked questions and two tests, for mentors and mentees, which guarantee, if passed, a certificate of participation.
A further function of the platform will be, upon completion of the project, the possibility of putting mentors and mentees in communication, to offer professional development to unemployed women with artistic talent.